The family consists of me – Anne Ekenberg – who is a fifth form/senior high school teacher of English and physical education and my three sons.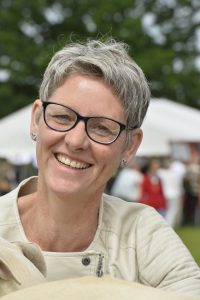 Mikkel studies programming at the IT University of Copenhagen, Tobias studies web development at Copenhagen School of Design and Tecnology, and Rasmus is completing senior high school. When we are together, we live in a small village called Ubby, placed just south of Kalundborg.
In 2011 I took the Danish Kennel Club's  "Certified Breeder" education, and in 2017 I moved on to become a certified ring trainer.
My focus is first and foremost to breed whippets that come close to the breed standard and who have excellent temperatments, and who are well-socialized. For these reasons, I only have 1-2 litters a year.
Of course the puppies grow up in the house surrounded by the other dogs, Abbie the Cat, and the chickens in the garden. This way they become used to the ordinary sounds and on-goings of everyday life.